Engagement and the Global Workplace
Employee Engagement Global Report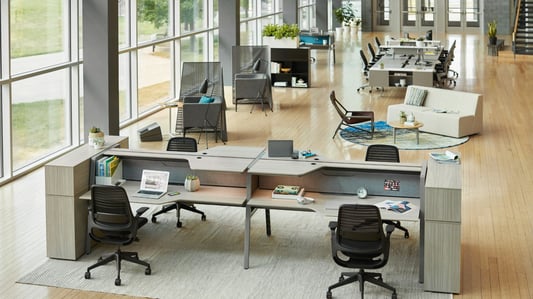 Data shows that workers who are highly satisfied with various aspects of their workplace also demonstrate higher levels of engagement. Yet, research highlights only 13 percent of global workers are highly engaged and satisfied with their workplace.
The five key findings in the Steelcase Global Report reveal insights that can help business leaders address this growing problem.
Download the report to discover how the workplace can help boost employee engagement in your organization.