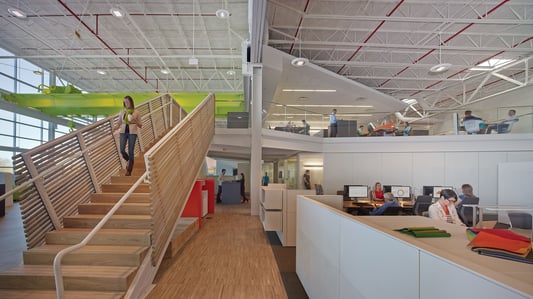 The drive for innovation is more intense than ever before. Global competition, rising customer expectations, and escalating complexity now make innovation a business imperative, impossible to ignore. Companies know they need to continuously improve and reinvent to stay competitive.
Enterprises can advance the speed of innovation by creating workspaces designed for innovation. Discover workspace trends, key tensions, and elements necessary to amplify your capacity for innovation.
Download the Innovation Center Ideabook to help identify and visualize opportunities to design for innovation.